Entertainment
In our hotel in Pinarella di Cervia, animation is a fundamental element. We want you to be happy and make your children happy as well, for this reason we have an entertainment team that takes care of bringing happiness and a good mood during every day of your holiday.

We offer a wide range of activities on the beach and in the hotel. If you feel like it, you can try your hand at dancing, karaoke or sports tournaments.
In the evening, the fun moves to the hotel with the magical theme evenings, a constant feature under our management.
Animation on the beach
Aside from relaxing on the beach, you can do some healthy exercise on the beach such as aquagym, soft gymnastics, or take part in ping pong, beach volleyball and basketball tournaments, so your holiday becomes even more varied. You will feel like home at our Bagno Anna 95, the pleasure of a good read or enjoy a nice slice of watermelon under the beach umbrella will never go out of fashion!
No one will bother you when all you just want to do is just lie in the sun!

Mini Club
The holiday can be a unique opportunity for children to create new friendships: our Mini Club was created with the aim of involving and entertaining children. Our entertainment year after year remains in mind as an indelible memory. The summer afternoons spent singing and dancing with our engaging and experienced entertainment team, are a moment of joy for all our guests.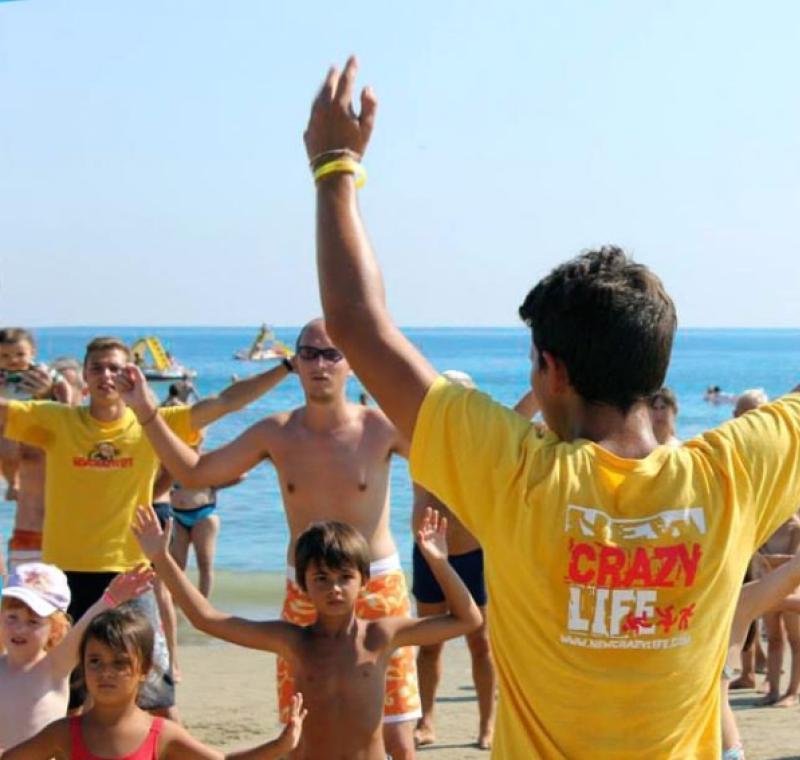 Social evenings
In the evenings we all like to have fun together and we do this with our theme evenings, which also take place alternatingly in the other hotels of the group, Hotel Zenith and Hotel Levante.
Dance parties, tournaments, cabaret evenings, magic evenings with Mago Serenello and funny sketches are ideal to liven up your summer evenings!
Moreover, the super Romagna dinner, aperitifs with friends and everything that distinguishes the evenings at Union Hotels are awaiting you!